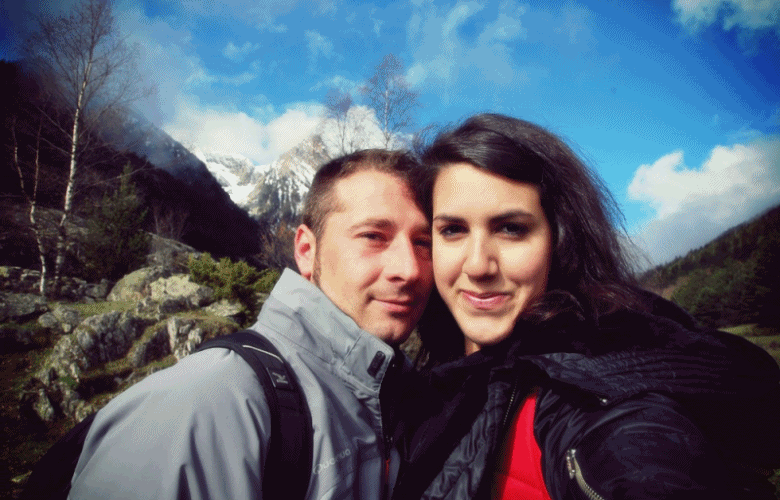 Hello!! :D
Abans que res comentar que qui vulgui anar a conèixer l'Estany, des de la part d'Espot hi ha taxis 4x4 que t'hi porten directament, és a dir, que t'estalvies els 4km inicials des del parking. I per qui vulgui també et porten fins al segon llac, l'Estany de Ratera. Però realment si esteu en condicions físiques mínimament bones, val molt la pena la caminada. Això sí, amb calçat adequat de senderisme, bastons, impermeable, etc. que anar a la muntanya no és anar a passejar per La Rambla, i hi ha molta gent que no ho sap ;)
Pels que facin el tram caminant: des del parking, hi ha uns 450m de passarel·la de fusta que et condueix entremig de l'humit bosc. Mica en mica vas pujant de forma tranquil·la i per un camí net i senzill, seguint el riu Escrita i sota la mirada dels Encantats. Abans d'arribar a l'Estany de Sant Maurici, passem per l'Ermita de Sant Maurici i el refugi d'Ernest Mallafré. Un tros d'aquesta ruta seria això: Endomondo Walking Workout: Vaig enregistrar uns 2,77km, però realment diria que són uns 4km i poc.
A partir d'aquí nosaltres vam seguir direcció la cascada de Ratera, per la dreta de l'Estany, i continuar amunt cap a l'Estany d'Amitges. Arribant a l'Estany ja hi havia neu per tot arreu, i qui anava amb sabates de ciutat no podia continuar degut al gel del camí. De fet, l'estany estava tot gelat. A partir d'aquí vam arribar fins al mirador que hi ha a 2km des del llac. Molt recomanable arribar-hi. Des del mirador hi ha la opció de continuar i baixar a l'Estany de Sant Maurici tot rodejant-lo, o tornar enrera per l'Estany Amitges, pel qual vam optar.
Endomondo Caminando Workout: "was out caminando 11.16 km in 3h:25m:16s using Endomondo." Aquesta és la ruta des de St. Maurici, fins Estany d'Amitges (3km), fins al Mirador (2km) i tornada fins al parking, aquest cop baixant un tram per la carretera per on van els 4x4. De fet el camí de l'Estany de Sant Maurici al d'Amitges és bastant estret i empinat i a la vegada bastant concorregut, pel que és força incòmode anar-se creuant amb gent que baixa.
En definitiva, una experiència molt bonica i més per haver gaudit del paisatge encara ben blanc a finals d'abril. Ens quedem amb ganes de repetir i d'explorar-ne més, però ara amb el bon temps :)
Aigüestortes i Estany de Sant Maurici National Park is located in the Pyrenees, in Catalunya. In this highland region there are peaks around the 3.000m height, 200 lakes and hundreds of kilometers to hike.
The park is divided in to main areas. The west one, where you can arrived from the village of Boí is named Aigüestortes (winding waters). The one in the east is where you can find the lake of Sant Maurici, and you achieve this part 3km from Espot by car, and then a few km walking among wonderful nature and landscapes (nearly 4-5km) you will arrive at the lake. You can see part of this route here Endomondo Walking Workout: "was out walking 2.77 km in 44m:44s using Endomondo"
One of the most typical images is Els Encantats (the enchanted peaks, 2.747m). It's easy to recognise them next to the Sant Maurici lake.
From the lake you can continue to 2 or 3 different ways. One of them takes you to a waterfalls: Cascada de Ratera. And then to a second lake: Estany d'Amitges. Some kms further you arrive to a viewpoint, where you can see a wonderful breathtaking view over the lake at 2.240m height.
This is the hike we did from the lake (go up and then down back to the parking) Endomondo Caminando Workout: "was out caminando 11.16 km in 3h:25m:16s using Endomondo."
Also there are some taxis for people who don't want to walk which take you from the village of Espot to those lakes :)
Del Parking a l'Estany de Sant Maurici. (4,5km)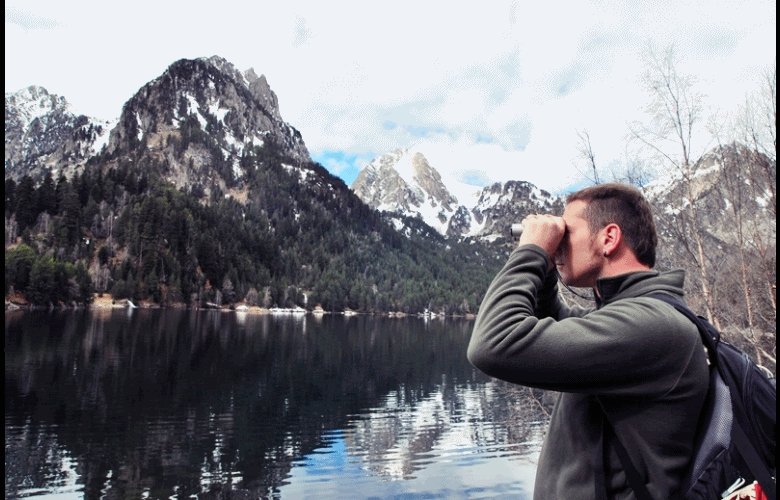 Estany d'Amitges (3km des de St Maurici)
de l'Estany d'Amitges al Mirador (2km)
Mirador / Viewpoint Estany de Sant Maurici